Saturday, November 27th, 2010
By La Petite Acadienne
Aaaaannnnnnddddd….back to Earth.
That was fun, wasn't it?
Sure, I'd love to get all of those ridiculously lovely and extravagant gifts (from my prior post) for Christmas.  Will I? Heck, no. Am I upset about that? Of course not — hence the word "fantasy" in the title.  I'd also love to have a flat belly, a high, round bum, and the skin that I had at age 16. But some stuff just isn't going to happen, and to be upset over it would be beyond silly.
However, the fun thing about the holidays is that there are all kinds of lovely and fun things to buy for others and to covet for yourself, at most every price point. So you can still have lots of fun wishing and hoping and giving, and in some ways, it's even MORE fun, because these gifts can ACTUALLY happen!  So, without further ado, here's my more realistic list of things that would be just delightful to find under one's tree:
1. A pearl pendant necklace.
I adore the sheen and luminosity of pearls, but a full pearl strand is a little too buttoned-up for my current tastes. This necklace is less formal, but is still very elegant. And the chain, being rose and yellow gold, and silver, makes it a very versatile piece that can be worn with just about anything and worn by just about anybody, from you to your mother-in-law to your sister.
These are subtle and sweet, but add a nice pop of colour. And I love the shape: girly, but not twee. A perfect gift for your teenage niece, or for yourself as a reward for checking off your list!
3.  A pretty scarf.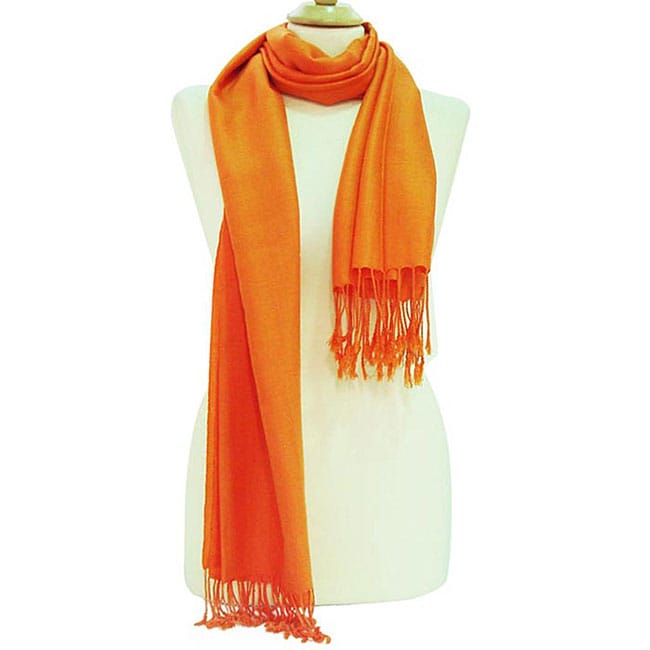 My name is La Petite Acadienne, and I have a scarf addiction. It started out innocently enough, with just the odd scarf here or there, but now it's starting to take over my life. I have some scarves that only go with one item of clothing in my closet. I do NOT, however, own an orange scarf. And I love orange. So I can TOTALLY justify adding this to my collection, right? Right? And if not, I know my mom would love it, and then I can borrow it!  Win-win!
If, like me, you thought that cleavage and girdles were something you only see in the mirror, then wouldn't it be nice to have this handy-dandy reference book that gives you a nice overview of various gemstones, their characteristics and how to identify them? This is one of those books that I think most anybody would at least find interesting at worst, and utterly fascinating at best.
5.  I still want my housekeeper.
I have absurdly thick hair. Seriously. Any time I've been to a new stylist, I can pretty much guarantee that in the first 30 seconds of the shampoo, I will hear the phrase,  "You have a LOT of hair."  It goes without saying that my hair tends to take up a lot of room on this Earth. Anything that can make it less large is great. Anything that can make it less large AND make it smell so good that I want to spend all day with my ponytail in front of my nose? Even better. And this stuff definitely fits the bill. I got this stuff for my own sister a few years back. She loved it and used every single drop.
If you know (or are) a lover of all things steampunk, or if you just want something that is not "girly" but not too heavy, then this bracelet is something a little different from anything you may have seen before.
Happy shopping!!!
LPA