Thursday, March 17th, 2011
By La Petite Acadienne
Aquamarine…
The name itself is so evocative, isn't it? It makes me think of beautiful, crystalline, blue-green waters and white sand and palm trees.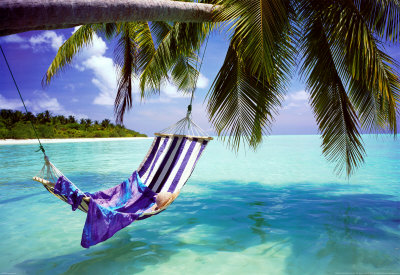 There's something about aquamarine that just feels like a soothing escape, isn't there?
The March birthstone, aquamarine, is a form of beryl, the same mineral family that emerald belongs to. The highest quality of aquamarine is very clear, with fewer inclusions than emerald, but aquamarine that is less clear can be just as beautiful (as you will see below).Aquamarine exists in many shades of blue, from pale versions to the color of the sky, and some stones are tinged with green — it owes its color to the presence of iron. Deeper colored aquamarines have the highest value.
When I think of aquamarines, I always tend to think of the very clear, gemstone-cut variety, similar to these earrings:
They're very lovely, and I certainly would not turn my nose up at them. However, I never realized how gorgeous the "less clear" aquamarines can be, like in this stunning necklace (which just happens to be marked down by 50%.)
Speaking of necklaces, here's another gorgeous one:
But, if you prefer the clear aquamarines, these earrings should fit the bill quite nicely, no?
Happy birthday, March!!!
LPA